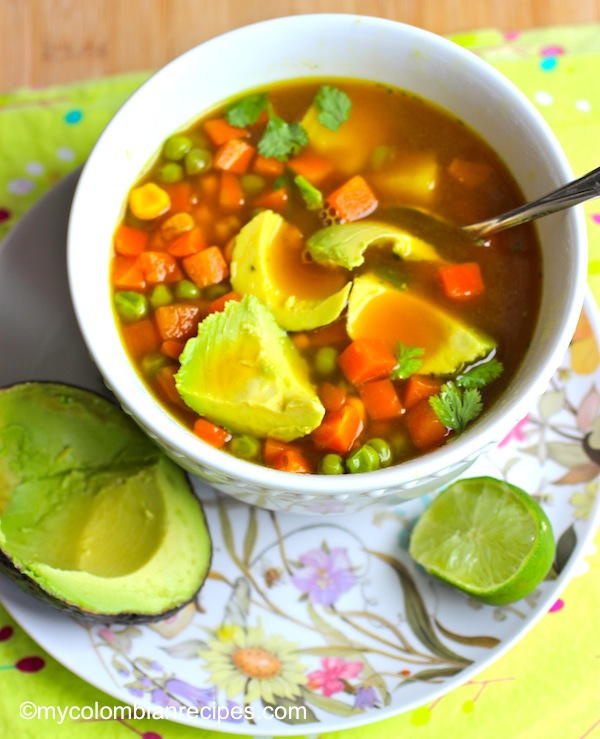 INGREDIENTS
(4 SERVINGS)
1 cup onion, finely chopped
2 tablespoons olive oil
10 cups vegetable broth or chicken broth
1 bay leaf
3 ½ cups frozen mixed vegetables (corn, green beans, peas, carrots and lima beans)
2 cups peeled and diced potatoes
¼ cup chopped cilantro leaves
Salt and freshly ground pepper to taste
¼ teaspoon ground cumin
1 teaspoon sazon Goya with azafran (for Color)
DIRECTIONS
1. Heat the olive oil in a large heavy pot over medium heat; add the onions and cook until they begin to soften, about 5 minutes.
2. Add the stock, bay leaf, mixed vegetables, potatoes, cumin, sazon Goya, salt and pepper.
3. Cook about 25 to 30 minutes into the vegetables are tender. Remove from heat, discard bay leaf, season to taste and add chopped cilantro.